Inlabel is a our solution for individually tracking cylinders, containers, pallets or individual assets through the whole life-cycle from sourcing to scrapping.
Why is container tracking important?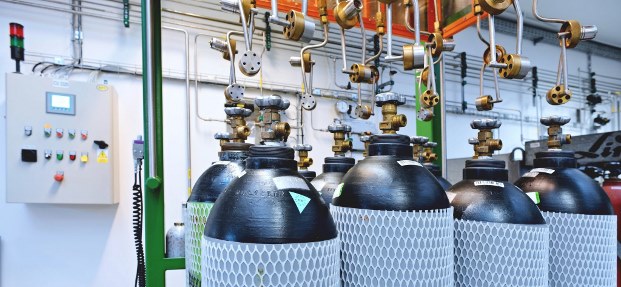 The reported number of containers in your stock is not matching to the amount of containers you should have available?
You are not able to invoice the contractually stipulated container rental to your customers?
You must provide evidence of your processes for producing medical, industrial or specialty gas-products to your customers and the authorities?
It is important for you to set up automated business processes which integrate seamlessly into your IT system and consume the data you already produce during daily work.
Where can Inlabel be used?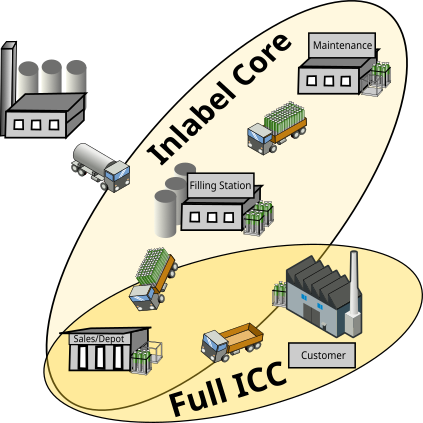 Inlabel has a focus in user-friendly and integrated processes at the shop-floor level. This is where the Inlabel Core solution is mainly used for registering and maintaining your containers and drive the technical processes to get the containers checked and filled. This includes interfacing of boundary systems like MES-, filling or maintenance systems. This is basic level delivers data for an ERP system with integrated ICC (Individual Cylinder Control) functionality.
The Full ICC level adds functionality to track container transactions to the customer. Full traceability from through the whole container life-cycle can be ensured. An external ERP-System can be connected in to forward shipment, stock or rental invoice information, without requiring the ERP system to take care about the individual container.
How is Inlabel tracking the containers?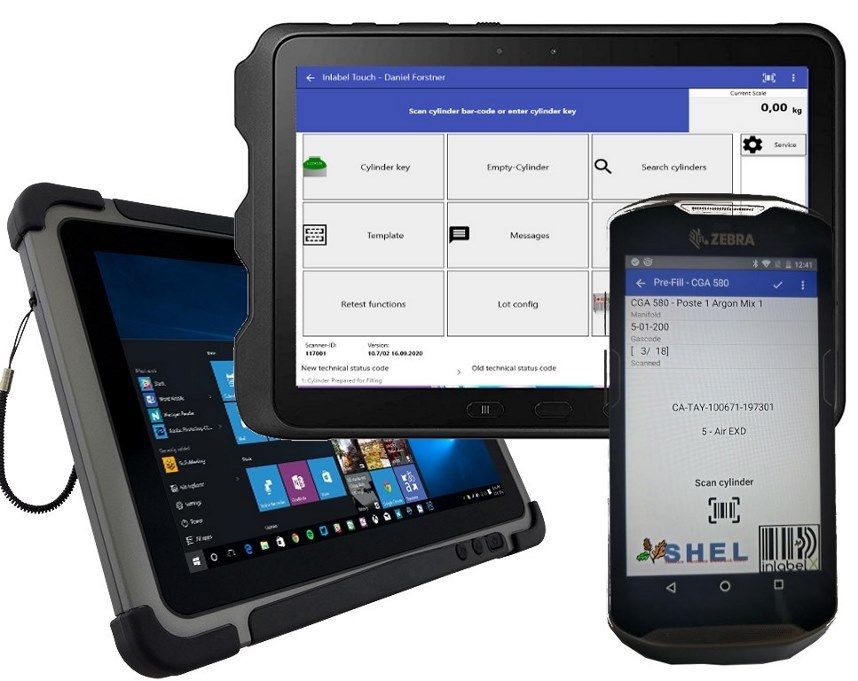 We track cylinders by using an unique identifier.This identifier could be a bar-code, NFC tag, or whatever the future may bring.
All shop-floor related cylinder activities – as well as delivery processes on the ramp or by truck drivers are performed with mobile devices. This could be an Android handheld/smartphone devices, Android or Windows tablets, Windows CE handhelds (yes, they are still out there) or normal Windows PCs (either as Desktop or integrated PCs).
Inlabel can be hosted either in the Cloud or on-premises. We provide our solution as managed service provider. Wherever your business might be.
How to integrate Inlabel to my environment?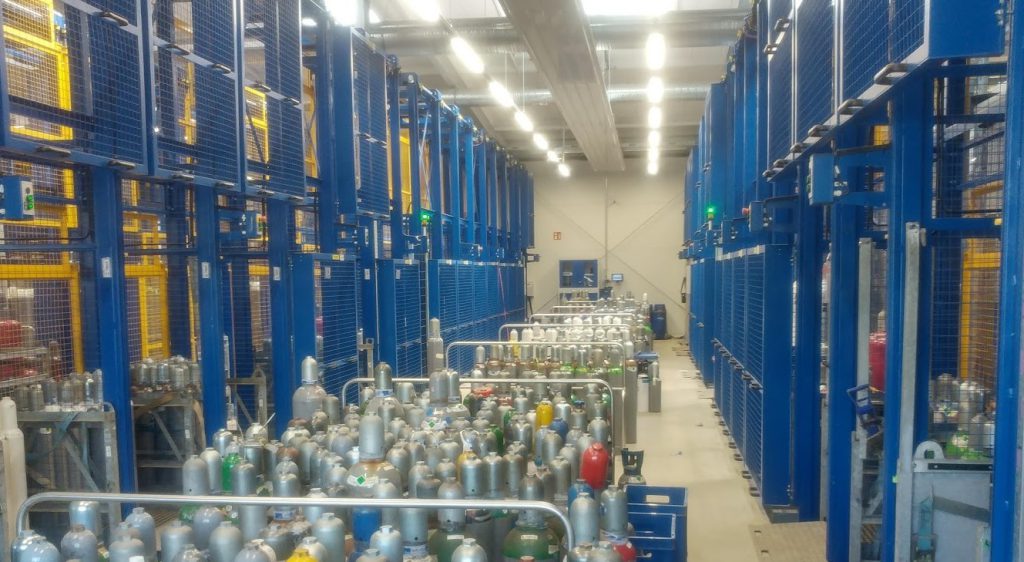 We provide different kinds of Web-APIs to integrate Inlabel seamlessly into automation systems for several kinds of processes:
filling
analysis
automated retest/inspection processes
acetoning system
MES activities
SCADA system
data exchange with/to your customers, suppliers or partners
etc.
On the other hand ERP-Systems like SAP, Microsoft Dynamics, etc. can be integrated.
Looks fine, but what is the next step?
With more than 20 years of expertise as supplier in the gas industry, we consider ourselves as strong and competent partner in container tracking. We are providing as well as integrating solutions around technical processes for cylinders, bundles, pallets, etc.
We delivered our solutions for medic, industrial, food-gas or ATEX areas to several countries in different continents.
Contact us and tell us your challenges. The solution is just a mail nearby.